A story of two friends
crossing cultures and continents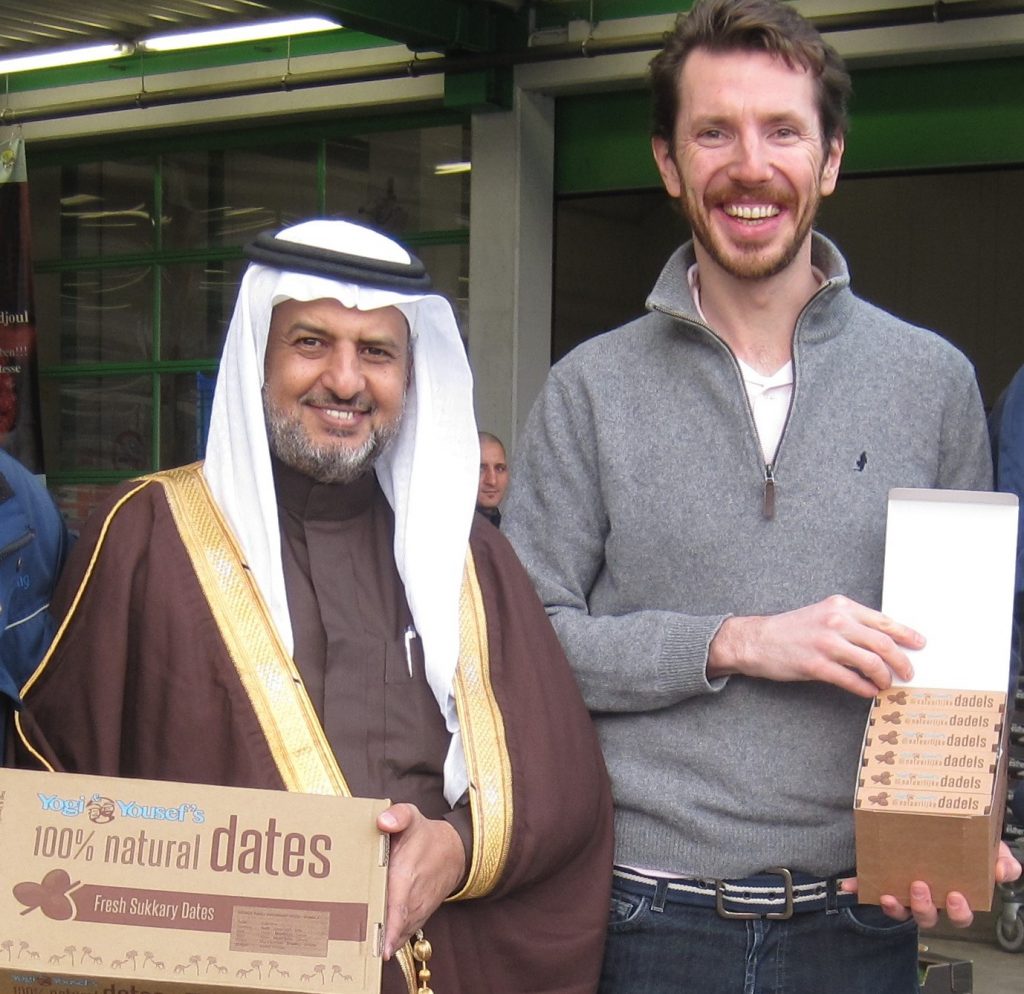 We started our cooperation to show that friendship between cultures yields fruit for everyone, in this case quite literally. With our dates we want to provide people with a delicious, natural and nutritious sweet snack.
We work straight from the palm tree to ensure everyone can enjoy a 100% natural fresh date, full of nutrients and free from any additives. 
We met in 2010 at a flower auction in Holland for the first time. We became friends and quickly met again after this in Saudi Arabia.
When I arrived Yousef took me to a date palm and shared a fresh Dalia Sukkary with me. Taken away by the flavour, I took a big box of dates to Holland and shared this with family and friends, who all reacted enthusiastically. After visiting each other many times, we decided to start our fruitful cooperation.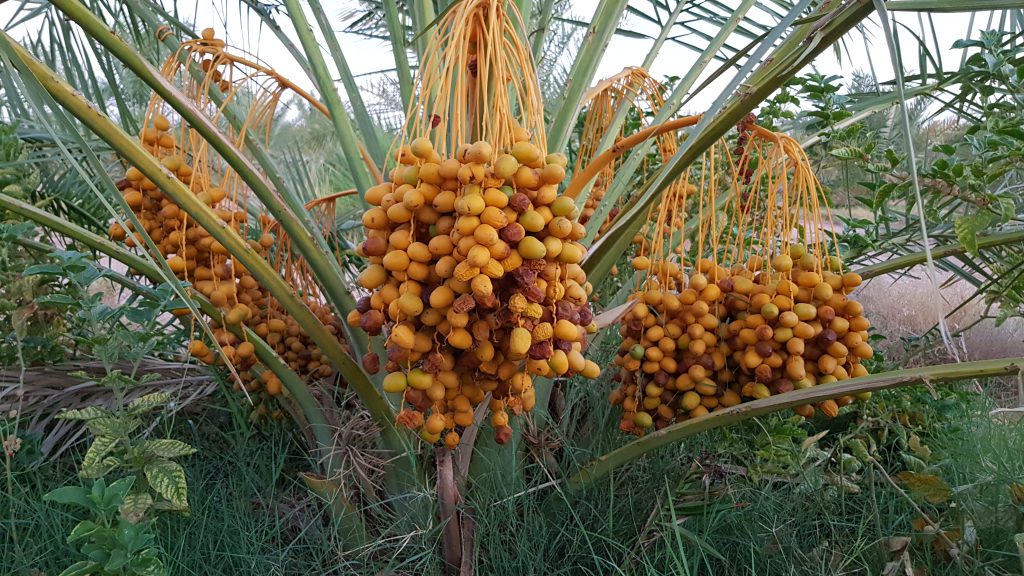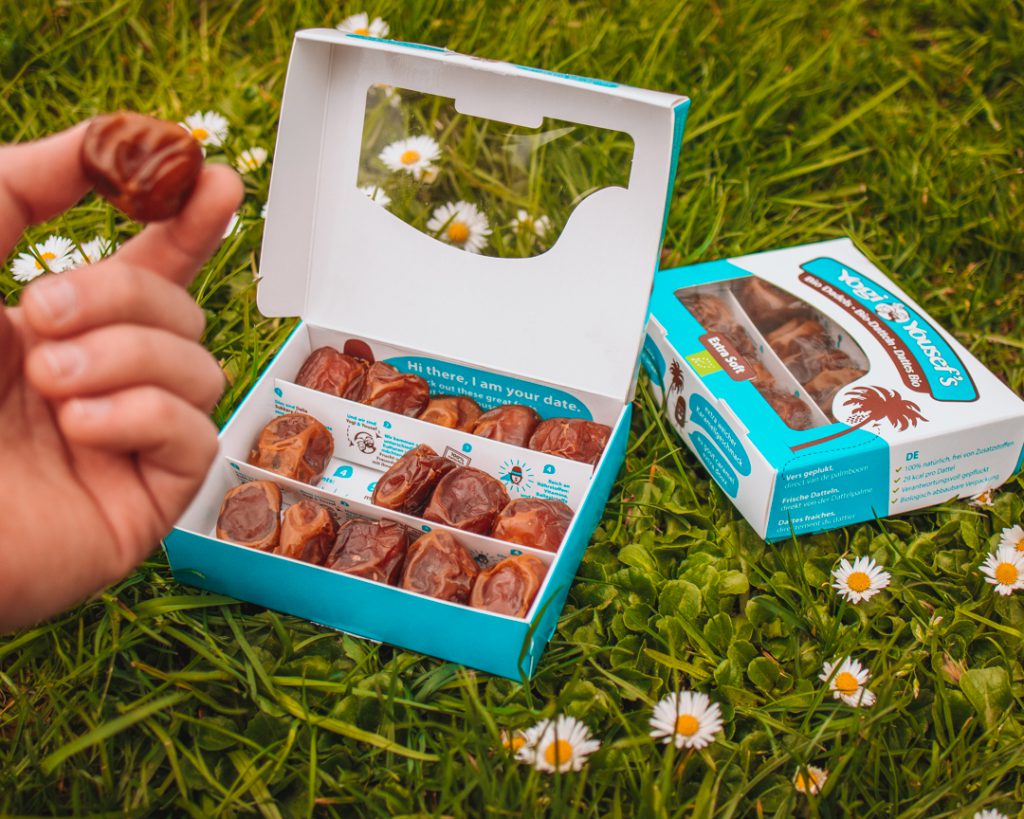 We promote a natural treatment of our dates with no post-harvest chemicals or additives. We use plant based plastics for our packaging (currently all retail packaging , by 2022 all consumer packaging). We pay fair wages and ensure safe working conditions. 
We use social enterprises to pack our dates, enabling people with a distance to the labour market to work and earn a wage.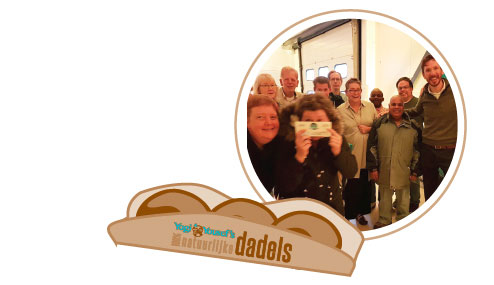 Back in January 2018, KRO-NCRV met up with us in the botanical gardens on Leiden to chat about all things dates. We talked to Nadia Zerouali about the origin of our dates, the harvesting process and why the people of Saudi Arabia are so in love with their favorite fruit.