We are Yogi & Yousef, two friends from different cultures who like to share the fruits of our friendship.
We pick and pack a new variety of fresh dates that are soft, sweet and smooth with a creamy caramel taste. They grow in an oasis in the middle of the Arabian desert, are 100% natural and full of essential nutrients.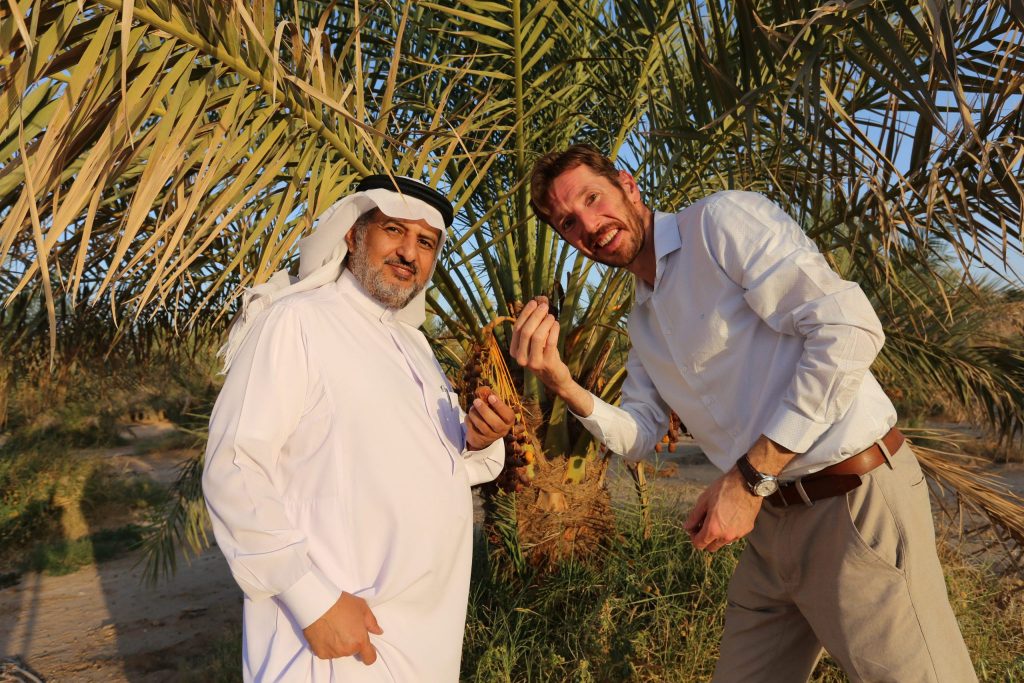 Full of nutrition:
Contains vitamins, fibres and 9 essential minerals
Free from preservatives,
additives and added sugars
Fair working conditions, sustainable packaging
and no food waste
Soft, sweet and smooth 
Tastes like creamy caramel
A company set up through friendship,
Yogi from Holland and Yousef from Saudi Arabia
Yogi & Yousef bring the dates
straight from the farm to you
Where to buy Yogi & Yousef dates?
Find your favourite dates at the following markets and retailers: